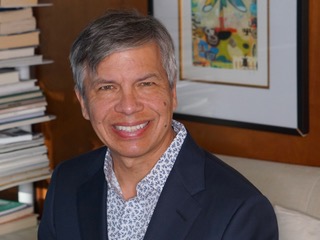 ---
Mark Hernandez is a licensed physical therapist in Texas, Colorado, and Arkansas who
specializes in musculoskeletal wellness and treating complicated and chronic musculoskeletal
disorders. For more than 25 years, his Austin, Texas-based clinic, Physical Therapy Specialists,
has provided comprehensive manual care to patients with an emphasis on instruction and selfdirected
home recovery.
From treating chronic pain and physical impairment to injury and physical performance
enhancement, Mark is respected for his clinical skills and innovative approach to helping patients
cope, improve and find relief. Since 1994, he has provided more than 30,000 one-on-one
treatment hours, serving pediatric, geriatric, cerebral palsy, and spinal cord injury patients, as well
as general outpatient orthopedic clients seeking higher levels of care. Additionally, Mark's
practice sees high profile athletes including NBA basketball players, professional baseball
players, professional triathletes, professional cyclists, elite and Olympic runners, Olympic
swimmers, and PGA golfers; nationally known leaders from the business and medical
communities; and has volunteered with one former U.S. president who has nicknamed him,
"Hands."
Throughout his career, Mark has focused on expanding his knowledge and skills through
deliberate practice to advance patient care and inform self-care strategies for long-term wellness.
In addition to his unique approach to manual therapy, Mark's expertise includes comprehensive
musculoskeletal evaluation, postural correction, prescriptive exercise, target tissue training,
joint mobilization, myofascial release, vacuum therapy, soft tissue mobilization, kinesio taping,
lymphatic drainage, and integrative dry needling.
Mark graduated with a Bachelor of Arts degree in biology from the University of Texas at Austin
in 1991 and received and second Bachelor of Science in Physical Therapy degree from Southwest
Texas State University (now Texas State University) in 1994. In 1996, he completed a two-year
post-graduate program in orthopedic physical therapy and started his private practice, Physical
Therapy Specialists, PC in 2000. Since graduating from physical therapy school, he has
completed more than 1000 hours of diverse continuing education course work. He has also been a
guest lecturer, clinical instructor, and was awarded Outstanding Clinical Faculty in 1999 at
Texas State University's Physical Therapy Program. In addition, he also provides pro bono
support to the W100K wounded warrior project, wounded veterans, first responders, and various
disadvantaged individuals in the Austin area.
Outside of the clinic, Mark is a devoted husband and father and enjoys traveling, fly fishing,
mountain biking, and virtually all outdoor activities. He ran track and cross-country at the
University of Texas on an athletic scholarship and has continued to run throughout the years.
Utilizing his knowledge to keep his own body healthy, his over 45 years of age finishes include:
Austin Triathlon Sprint Distance (first overall); Capital of Texas Triathlon Sprint Distance (first
overall); 2015 Aquathlon World Championships (45-49 age group/7th) 2016 Aquathon World
Championships (45-49 age group 12th), Alcatraz Challenge Aquathon (Fifth overall), Escape
from Alcatraz Triathlon (97th overall), and has had many other top10 finishes overall in running,
aquathlon, and triathlon. His over 45 5k personal record is 16:23.