History of the Integrative Dry Needling Institute, LLC
Dr. Ma and I first met in 2007 when I invited him to my clinic to teach his dry needling course. We immediately became friends and over the next 5 years I made several trips to his home in Boulder, CO to collaborate on techniques, research and coursework.


In 2012, Dr. Ma approached me with the great honor of assuming the responsibility of carrying on and expanding his life's work. In 2013, I founded the Integrative Dry Needling Institute (IDN) to act as the platform to disseminate the knowledge and courses across the US. Since then we have trained and certified thousands of clinicians with varied degrees and professional backgrounds.
We have built the IDN team with an amazing group of professional instructors that have undergone a tremendous amount of training to become an IDN instructor and continue to expand their knowledge and understanding of Neurologic Dry Needling. As a group, we continue to make clinically oriented advancements in needling treatment by conducting research to validate the neurological model of dry needling.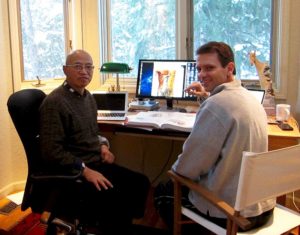 IDN continues to expand our course offerings based on our clinical expertise:
IDN's systemic treatment approach is both unique and novel compared to traditional dry needling treatment and education. What we hear from our students is our Neurologic Dry Needling model has changed the way they look at and treat pain and dysfunction.
I invite you to attend one of our courses to experience the dry needling evolution of treating the system and not just the points!
In health,
Dr. Frank Gargano
Founder & President
Integrative Dry Needling Institute, LLC