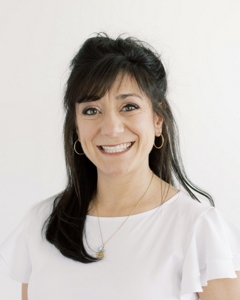 Dr. Stephanie Hasapis-Williamson, PT, DPT, CIDN
---
Stephanie graduated from Walsh University with Bachelors in Biology in 2004. She completed her Masters in Physical Therapy at Walsh University in 2006. In 2008, she returned to complete her transitional Doctorate of Physical Therapy. She began dry needling in June 2015. She advanced to using IDN in January 2016 and joined the IDN instructor staff in January 2018.
Stephanie obtained her Herdman vestibular certification in 2007. She currently works for Cleveland Clinic Akron General Sports and Rehabilitation in Green, Ohio. Her focus is treating individuals with dizziness, balance disorders, concussion, headaches, cervical spine dysfunction and general orthopedic conditions.
Stephanie also has an interest in functional medicine, improving health with diet and lifestyle modification. She has holds a Autoimmune Paleo Coaches certification and is an education resource for those suffering autoimmune disease.