IDN Foundation Dry Needling Course – Annapolis MD
<![CDATA[The purpose of the Neurologic Dry Needling for Pain Management and Sports Rehabilitation Course is to obtain knowledge and clinical skills necessary to diagnose and treat soft tissue pain and dysfunction using the Integrative Dry Needling (IDN) concept.  This 27-hour applied-learning course combines interactive lectures and practical hands-on labs. Students participate in several practical sessions, which are intended to provide feedback to students regarding their comprehension of key concepts and techniques. These practical lab sessions enable students to critically self-evaluate if additional instruction or self- study is needed for clinical competency.  [tabby title="Description"]
IDN Foundation Course  – Neurologic Dry Needling for Pain Management and Sports Rehabilitation
Neurologic Dry Needling for Pain Management and Sports Rehabilitation is the culmination of the work and clinical experience of Dr. Yun-tao Ma and Dr. Frank Gargano DPT. The Integrative Dry Needling (IDN) training program will develop the knowledge and clinical skills required to effectively diagnose and treat painful neuromuscular conditions. IDN teaches you to treat the body systemically; we do not divide the body into upper and lower halves requiring you to take 2 courses before you can treat the entire body.  Our system is built on the foundation of Neurological Dry Needling that provides a logical and systematic process for addressing pain and dysfunction.  As a result, course participants develop an adaptable clinical procedure allowing immediate integration of dry needling into clinical practice. [tabby title="Objectives"]
Course Content
The Integrative Dry Needling Foundation Course for Pain Management and Sports Rehabilitation covers:
Dry needling techniques- (80% of the needling technique is virtually pain-free)
Detailed, tried and tested needling safety techniques and contraindications for dry needling therapy to avoid human error in clinical practice.
Modifiable dry needling system that easily adapts to clinical practice and to the specific needs of each patient.
Systemic Homeostatic trigger point concept (physiological and biomechanical approach).
Paraspinal trigger point concept (neurosegmental and dermatomal approach).
Symptomatic trigger point concept (neuromyofascial pain in the head, neck, shoulder, upper limbs, thoracic, lumbar, hip and lower limbs).
Learning Objectives
At the end of this course, participants will be able to:
Develop the psychomotor skills necessary to effectively demonstrate and deliver dry needling treatment during the mastery lab sessions.
Acquire the knowledge and clinical skills necessary to evaluate and treat all types of myofascial pain and soft tissue dysfunction.
Describe the practical applications of the physiological mechanisms of needling during the mastery lab sections
Describe the neuroanatomy and physiology of trigger points, and the unique concepts of the IDN system during the case study portion of the course.
Provide safe and effective needling treatment, including preventing and managing adverse responses to needling.
Integrate dry needling treatment into their physical therapy, chiropractic or medical practice.
Learning Objectives
Participants will be able to identify and compare/contrast homeostatic, paravertebral and symptomatic trigger points with an accuracy rate of 90% by the end of the course.
Apply and synthesize the knowledge in the practical applications of the physiological mechanisms of needling during the case study discussions.
Participants will demonstrate the ability to provide safe and effective needling treatment, including preventing and managing adverse responses to needling, blood borne pathogens and clean needling technique based on OSHA standards with 100% accuracy by the end of the seminar.
Participant will develop the psychomotor skills necessary to safely and effectively deliver dry needling treatment during each practical lab sessions.
Participants will demonstrate the knowledge and clinical skills necessary to evaluate and treat myofascial pain and soft tissue dysfunctions by the end of the course.
Participants will be able to accurately describe the neuroanatomy and physiology of trigger points, and the unique concepts of the IDN system during the case study portion of the course.
Participant will develop the necessary psychomotor skills and knowledge to enable them to apply integrative dry needling techniques into their professional practice
[tabby title="Agenda"]
| | |
| --- | --- |
| Day 1 | |
| 8:00 – 10:00 | Introduction of the systems: Physiological mechanisms of dry needling; peripheral and central mechanisms; specific and non-specific mechanisms |
| 10:00 – 11:00 | Needling insertion techniques using ½"- 1" needle. Needle handling and discussion on low blood pressure and safety techniques. Lab practice |
| 11:00 – 12:00 | Neuroanatomy of neuro-trigger points and Development of Homeostatic neuro-trigger points |
| 12:00 – 1:00 | Lunch break |
| 1:00 – 2:00 | Development of neuro-trigger points and physiology of different types of trigger points |
| 2:00 – 3:00 | Quantitative Analysis of peripheral to central sensitization- Lab practice |
| 3:00 – 4:00 | Dry needling research Lecture |
| 4:00 – 6:30 | Surface anatomy of neuro-trigger points in head, cervical, trunk, upper & lower extremities, |
| Day 2 | |
| 8:00 – 9:30 | Safety considerations including adverse reactions, contraindications to dry needling, OSHA guidelines and Blood Borne Pathogens. |
| 9:30 – 11:00 | Needling technique Lab- 3" needling of the hip, and pelvic region. Safety issues. Practice. |
| 11:00 –12:30 | Needling technique Lab-2": (2:2 Concept)- Lumbosacral plexus, Cervical and Shoulder region. Safety issues. Practice |
| 12:30 – 1:30 | Lunch |
| 1:30 – 2:30 | Needling technique Lab-1": Thoracic spine (1:1 Concept), extremity (1).  Safety issues. Practice. |
| 2:30 – 4:00 | Needling technique Lab: Craniofacial and cranial nerve pain and dysfunction including muscles of mastication.  Safety issues. Practice. |
| 4:00 – 5:00 | Needling technique Lab: Anterior trunk and abdominals. Safety issues. Practice. |
| 5:00 – 6:30 | Needling technique Lab:  Lower Extremity. Safety issues. Practice. |
| Day 3 | |
| 8:00 – 8:30 | Integrative Dry Needling for Performance (Athletic) Enhancement lecture |
| 8:30 – 10:00 |  Electrical Nerve Stimulation (ENS) application and safety issues.  Specialty needling techniques & practice. |
| 10:00 – 12:00 |  Needling technique Lab: Anterior cervical spine and suboccipital region. Safety issues. Practice. |
| 12:00 – 1:00 |  Lunch |
| 1:00 – 2:00 | Administrative Discussion: Consent to treat, political & legislative issues effecting practice, marketing, and final details of the administrating the practice of dry needling in your clinic. |
| 2:00 – 3:00 | Systemic integration of needling. Practice |
| 3:00 – 6:00 | Written and practical examinations |
[tabby title="Faculty"] [caption id="attachment_549" align="alignleft" width="240"]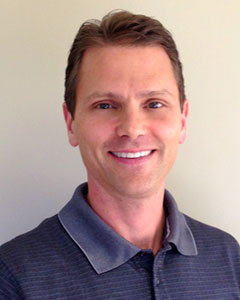 Dr. Frank Gargano[/caption] Frank Gargano PT, DPT, OCS, CIDN, MCTA, CWT has 24 years of orthopedic physical therapy experience with the majority of those years as the owner of a successful private practice.    In 1999 he became Board Certified in Orthopedics through the American Physical Therapy Association.  In 2004, he was the recipient of the Ohio Chapter's award for outstanding clinical excellence in recognition of his contribution to the practice of Physical Therapy. Dr. Gargano and Dr. Ma began working and training together in 2009.   Their varied clinical skills and experiences bring a new perspective to the use of a dry needling for musculoskeletal pain and dysfunction.  Working side by side in clinical situations they are able to gain new perspectives on combining their treatment philosophies.  Together they continue to expand and develop new concepts relating to the Integrative Dry Needling (IDN) seminars. [caption id="attachment_2135" align="alignleft" width="160"]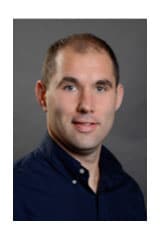 Dr. David Griswold[/caption] Dr. David Griswold received his certification in dry needling through Dr. Ma's Biomedical Dry Needling Institute. Clinically, David has specialized in orthopedic manual therapy, dry needling, and vestibular rehabilitation. Dr. Griswold is also a Certified Orthopedic Manual Therapy (COMT) through Maitland Australian Physiotherapy Seminars and a Certified Mulligan Concept Practitioner (CMP). His current research projects include the use of orthopedic manual therapy for the treatment of mechanical neck pain and the neurophysiological effects of dry needling. [tabby title="Travel & Accommodations"]
Airport :
BWI
Baltimore–Washington International Airport
Hotel Options :
View Lodging
listed in the area
Miscellaneous :
[tabby title="Reviews"]
Student Reviews & Testimonials
[gum_testimonials category="foundation-course" tax_term="event-reviews" posts_per_page="4″]
More Reviews
[tabbyending]]]>
IDN Foundation Dry Needling Course – Annapolis MD