IDN Foundation Course – Cincinnati OH
<![CDATA[The purpose of the Integrative Dry Needling for Pain Management and Sports Rehabilitation Course is to obtain knowledge and clinical skills necessary to diagnose and treat soft tissue pain and dysfunction using Trigger Point Dry Needling (TDN) aka Intramuscular Manual Therapy (IMT).
Continuing Education: Approved for 25.5 CEU's in Ohio
[tabby title="Description"]
Dry Needling – Pain Management & Sports Rehabilitation
This course presents a culmination of Dr. Yun-tao Ma's 40 years of research and experience into a systematic approach to the application of the physiological mechanisms of dry needling. The Integrative Dry Needling (IDN) training program will develop the knowledge and clinical skills required to effectively diagnose and treat painful neuromuscular conditions in any region of the body. The systemic concept of IDN allows the practitioner to view and treat the human body as an inter-related organism, essentially the gestalt theory, yet allowing the clinical freedom to adapt the treatment for each patient. As a result IDN provides the framework upon which to address all types of physical dysfunction. The IDN system integrates the older traditional treatment approaches to create an assessment and treatment system that drastically reduces the time spent on palpation, while improving clinical efficacy. As a result, course participants will develop a clinical protocol to allow immediate integration of dry needling into their clinical practice. [tabby title="Objectives"]
Course Content
The Integrative Dry Needling for Pain Management and Sports Rehabilitation course covers:
Dry needling techniques- (80% of the needling technique is virtually pain-free)
Detailed, tried and tested needling safety techniques and contraindications for dry needling therapy to avoid human error in clinical practice.
Modifiable dry needling system that easily adapts to clinical practice and to the specific needs of each patient.
Systemic Homeostatic trigger point concept (physiological and biomechanical approach).
Paraspinal trigger point concept (neurosegmental and dermatomal approach).
Symptomatic trigger point concept (neuromyofascial pain in the head, neck, shoulder, upper limbs, thoracic, lumbar, hip and lower limbs).
Learning Objectives
At the end of this course, participants will be able to:
Develop the psychomotor skills necessary to effectively demonstrate and deliver dry needling treatment during the mastery lab sessions.
Acquire the knowledge and clinical skills necessary to evaluate and treat all types of myofascial pain and soft tissue dysfunction.
Describe the practical applications of the physiological mechanisms of needling during the mastery lab sections
Describe the neuroanatomy and physiology of trigger points, and the unique concepts of the IDN system during the case study portion of the course.
Provide safe and effective needling treatment, including preventing and managing adverse responses to needling and clean needling technique.
Integrate dry needling techniques into their physical therapy or medical practice.
Learning Activities
The
27 hour intensive practical classroom
structured program addresses theory and key principles with extensive and supervised participant practice.
Multiple PowerPoint presentations with video support will begin each new section.
Instructor demonstration of the techniques allowing ample time for questions.
Interactive lab session will follow where the participants practice and discuss each new technique and concept.
After each interactive lab section is concluded there is an instructor summary and time for any additional questions.
[tabby title="Agenda"]
| | |
| --- | --- |
| Day 1 | |
| 8:00 – 10:00 | Physiological mechanisms of dry needling; peripheral and central mechanisms; specific and non-specific mechanisms |
| 10:00 – 11:00 | Presentation of Integrative Dry Needling System |
| 11:00 – 12:00 | Gross neuroanatomy of Integrative Dry Needling Trigger Point System |
| 12:00 – 1:00 | Lunch break |
| 1:00 – 2:00 | Physiology of different types of trigger points |
| 2:00 – 3:00 | Neuroanatomy of primary homeostatic trigger points. Cutaneous and muscular points. Palpation techniques. |
| 3:00 – 5:30 | Practice: Surface anatomy and location of primary homeostatic trigger points. Palpation techniques. |
| 5:30 – 6:30 | Needling techniques: insertion. Safety techniques. |
| Day 2 | |
| 8:00 – 10:00 | Concepts of pain management in dry needling medicine.  Concepts of soft tissue dysfunction. |
| 10:00 – 12:00 | Clean needling technique. Safety issues: Anatomical analysis and literature survey. |
| 12:00 – 1:00 | Lunch |
| 1:00 – 2:00 | Needling technique and palpation. Lower limb dysfunction and pain. Lumbosacral plexus Safety issues |
| 2:00 – 3:00 | Needling technique and palpation. Dysfunction and pain in cervical and lumbar area.  Cervical plexus and lumbar plexus. Safety issues. Practice |
| 3:00 – 4:00 | Needling technique and palpation. Dysfunction and pain in facial area and upper limb.  Cranial nerves and brachial plexus.  Safety issues. Practice |
| 4:00 – 5:00 | Needling technique and palpation. Dorsal spinal nerves and paravertebral trigger points. Dorsal rami of spinal nerves. Safety issues. Practice |
| 5:00 – 6:30 | Needling technique and palpation.  Systemic approach in pain management and soft tissue dysfunction.  Modification of standard protocol. Practice |
| Day 3 | |
| 8:00 – 9:00 | Functional anatomy of Integrative Systemic Trigger Points. Practice |
| 9:00 – 10:00 |  Systemic trigger points approach in treating local symptoms: Face and Neck. Practice |
| 10:00 – 11:00 |  Systemic trigger points approach in treating local symptoms: upper back and upper limbs. Practice |
| 11:00 – 12:00 |  Systemic trigger points approach in treating local symptoms: Lower back and lower limbs. Practice |
| 12:00 – 1:00 | Lunch |
| 1:00 – 4:00 | Systemic integration of needling. Practice |
| 4:00 – 5:00 | Theoretical and practical examination |
[tabby title="Faculty"] [caption id="attachment_549" align="alignleft" width="240"]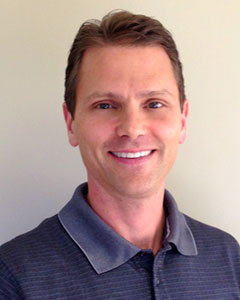 Dr. Frank Gargano[/caption]
Dr. Frank Gargano
PT, DPT, OCS, CIDN, MCTA, CWT has 23 years of orthopedic physical therapy experience with the majority of those years as the owner of a successful private practice.    In 1999 he became Board Certified in Orthopedics through the American Physical Therapy Association.  In 2004, he was the recipient of the Ohio Chapter's award for outstanding clinical excellence in recognition of his contribution to the practice of Physical Therapy. Dr. Gargano and Dr. Ma have been working and training together since 2009.   Their varied clinical skills and experiences bring a new perspective to the use of a dry needling for musculoskeletal pain and dysfunction.  Working side by side in clinical situations they are able to gain new perspectives on combining their treatment philosophies.  Together they continue to expand and develop new concepts relating to the Integrative Dry Needling (IDN) Courses. [tabby title="Travel & Accommodations"]
Airport :  Cincinnati/Northern Kentucky International Airport
Hotel Options :  Multiple options near the facility
Miscellaneous :
[tabby title="Reviews"]
Student Reviews & Testimonials
"I treat mostly upper extremity disorders and I really liked how I am able to incorporate all three types of neuro-trigger points with my patients. The course was great thank you!" -Jackie Frabell OTR
"Dry needling is so much more than finding symptomatic trigger points. The physiological response to needling provides an overwhelming amount of information to treat different types of pathology that can be helped with the use of dry needling globally, regionally and locally. -Sue Reed PT
"Really enjoyed this course. Found it empowering and definitely something I can use right away. Frank did a very good job at gearing towards all skill levels. Definitely a game changer for anyone treating orthopedic conditions.  -Jeremiah Randall, Major-league PT Pittsburgh Pirates
More Reviews [tabbyending]
]]>
IDN Foundation Course – Cincinnati OH