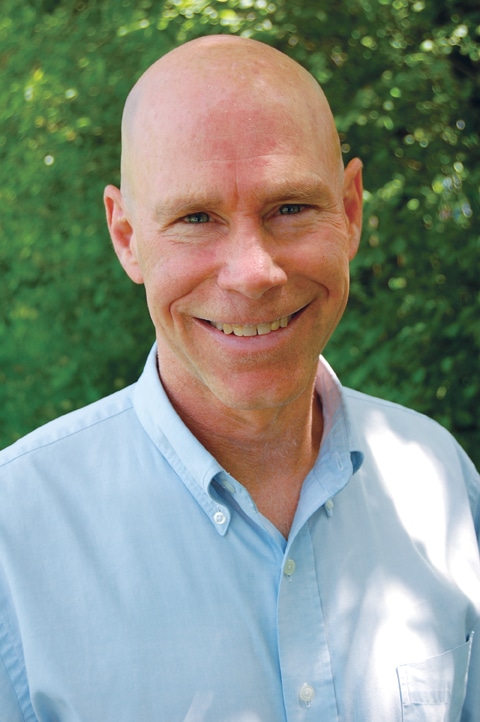 Todd Mosenthal
After falling off a 35 ft roof and breaking my back for the 3rd time, I was told by the doctors that I had to wear a full body corset for the rest of my life.  They said that I would not be able to participate in sports and once my pain was bad enough they would see if surgery would help.  I was 23 years old and devastated.  Coming from a very traditional medical background (DHMC's intensive care unit is named after my uncle), a chiropractor was last on my "go to" list.  However, it was to a chiropractor I went and I subsequently threw away my body corset 6 months later!  I knew at that point what I wanted to do for the rest of my life.
William Esteb wrote why people choose to become chiropractors:  "Because I honor the inborn potential of everyone to be truly healthy. Because I desire to help the newborn, the aged, and those without hope. Because I choose to care for the patient with the disease, not the disease. Because I wish to assist rather than intrude; to free rather than control. Because I seek to correct the cause, and not its effect. Because I know that doctors do not heal, only the body can heal itself. Because I have been called to serve others. Because I want to make a difference. Because every day I get to witness miracles. Because I know it is right."
In the last 30 years I have been privileged to explore a multitude of techniques and methods that help the body heal.  Dry needle, especially as taught by Dr. Ma and the instructors at IDN is an incredible way to stimulate the body's ability to decrease pain, stimulate healing and enhance the body's ability to function.  Complemented with the Activator adjustment, the result is nothing short of amazing.
For those of you looking to find answers to your pain, I would submit that until you have tried the above combination you have nothing to lose....but your pain!
Credentials: DC, CAc, CIDN
1976  BA Dartmouth College, Religion/Biology  Hanover, NH 03755
1985  DC Palmer College of Chiropractic, Cum Laude  Davenport, IA 52801
1985 Basic Proficiency Rating Certification Activator Methods Chiropractic Technique
1987   Certification in Acupuncture.  100 Hour Study Course, 6 month hands on internship and state evaluation
1989   Advanced Rating Activator Certification Activator Methods Chiropractic Technique
1990  MedX Lumbar and Cevical Extension Certification
2002   Certification in Acupuncture Orthopedics from the Internal Academy of Medical Acupuncture
2008   Certification in Class IV K-Laser Therapy
2014   Certification in Integrative Dry Needle Therapy, American Dry Needle Institute
2015   Certification in Advanced Integrative Dry Needle Therapy, American Dry Needle Institute
Over the years I have taken a multitude of seminars relating to biomechanics, soft tissue assessment, treatment and rehabilitation.
15 Town West Rd
PLYMOUTH, New Hampshire 03264

---