Steve Cole
Credentials: PT, MSPT
Certification: IDN Foundation Training
Achieve Physical Therapy and Performance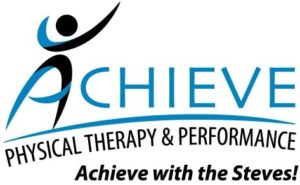 Location
Location & Map
5255 North George Bush Highway Suite 200 Garland, Texas 75040
Biography
Summary Bio
Steve Cole PT, MSPT, Co-Owner Achieve Physical Therapy & Peformance

o Steve received his undergraduate degree from Kansas State University
o He received his Masters of Science in Physical Therapy from Washington University School of Medicine-St.Louis, MO

Clinically Steve has advanced training in:
o Integrative Dry Needling
o Manual therapy
o Graston
o FAKTR
o Post operative rehabilitation
o Tailored exercise prescription
o Return to sport progression
o Vertigo

Professionally he has:
o Served on local and national committees on quality care
o Been active in the utilization of evidence based medicine

Steve and his wife Sharon and their family moved to the Dallas area in 1996 for him to open a therapy clinic in Garland for a large national rehab corporation. Steve is a co-owner of Achieve Physical Therapy private practice with location in East Plano and North Garland. He serves as Chairman for the Murphy Chamber of Commerce, and has two children-Jake a recent Austin College Graduate and Jamie who is attending Oral Roberts University.