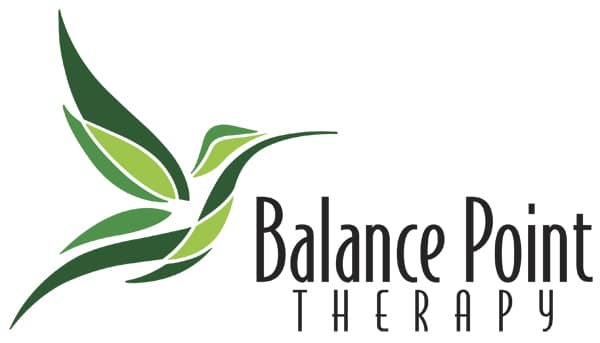 Ray J. Roman
Ray began his employment with ProSport as a Physical Therapy Aide in 2002, while attending the University of California-Irvine. After receiving his Bachelor's degree in Chemistry, he attended Chapman University; where he received his Doctorate degree in Physical Therapy in 2006. Ray is board certified in Sports (SCS) & Orthopedics (OCS). He is also a Certified Athletic Trainer (ATC) along with being an Active Release Techniques (ART) practitioner. He was fortunate enough to rejoin the team at Prosport Physical Therapy Newport Beach (now Newport Mesa) as a physical therapist in 2007, where he currently is the Director of Integrative Wellness.
Ray graduated in August of 2015 from the College of Acupuncture & Oriental Medicine (CAOM) at the Southern California University of Health Sciences (SCUHS) in Whittier & is also a licensed Acupuncturist and Herbalist (LAc). He is the founder of Balance Point Therapy which is based on the Integration of Physical Therapy & Sports Acupuncture. His goal is to integrate Western & Eastern philosophies in order to provide a sport-specific proactive, preventative & dynamic approach to restoring "Balance" within the body. Ray can legally perform Integrative Dry Needling Techniques in California under his License in Acupuncture & Oriental Medicine, but not under his Physical Therapy License since it is illegal as a Physical Therapist to perform Dry Needling in California. 
ProSport Physical Therapy & Performance has partnered with Ray Roman & Balance Point Therapy to provide Integrative Sports Acupuncture. This treatment compliments physical therapy and has proven effective for athletes who are looking to decrease pain, increase ROM, improve neuromuscular activation and quicken recovery/healing times. This partnership is a unique blend of Western & Eastern healing philosophies providing an individualized approach to restoring "Balance" within the body. When "Balance" is restored - strength, power, speed, agility and proprioceptive awareness improve decreasing the chance of injury and boosting performance during game situations.
Ray is also the founder of netz 4 Life, a 501 (C) 3, non-profit Organization that has been established since August 2005. The mission of this Organization is to "Leave No Rim Netless" through its' devotion of revitalizing neglected community athletic infrastructure, mainly focusing on basketball courts, & by building educational & leadership programs to inspire & motivate at-risk youth to restore their communities- One Neighborhood at a Time.
Credentials: PT, DPT, LAc, DOM, SCS, OCS, ATC, CIDN, ART, CSCS, PES, CES, YES, FNS, NSCA-CPT
EDUCATIONAL EXPERIENCE
Southern California University of Health Sciences – Whittier, CA    Sep 2012 – Aug 2015
Masters of Acupuncture & Oriental Medicine
Chapman University – Orange, CA                                                                    Sep 2003 - Sep 2006
Doctorate of Physical Therapy
University of California, Irvine – Irvine, CA                                                 Sep 1998 - Sep 2003
Bachelors of Science, Chemistry
Minor in Psychology
PROFESSIONAL MEMBERSHIPS & CERTIFICATIONS
American Physical Therapy Association (APTA)                          March 2004
National Athletic Trainers' Association (NATA)                            March 2004 –Present

Certified Orthopedic Specialist (OCS)                                                 May 2012-Present
Certified Sports Specialist (SCS)                                                           May 2012-Present

Certified Athletic Trainer (ATC)                                                            Sep 2004- Present
National Strength and Conditioning Association (NSCA)          March 2004 -Present

Certified Strength & Conditioning Specialist (CSCS)                        Jan 2005- Present
Certified Personal Trainer (CPT)                                                           April 2005- Present
Active Release Techniques                                                                      March 2012-Present

Certified in Active Release Technique (ART) (Upper/ Lower  extremity)  
American Dry Needling Institute

Certified in dry needling for Pain Management (CIDN)                           April 2012-Present
Certified in dry needling for Sports & Trauma Rehabilitation (CIDN) May 2013-Present
National Academy of Sports Medicine (NASM)                                         Jan 2012 -Present

Corrective Exercise Specialist (CES)                                                               June 2012- Present
Performance Enhancement Specialist (PES)                                                 July 2012- Present
Youth Exercise Specialist (YES)                                                                        Aug 2012- Present
Fitness Nutrition Specialist (FNS)                                                                    Aug 2012- Present
Functional Movement Screen  (FMS)

Certified in Functional Movement Screen (FMS)                                         June 2013- Present
Acupuncture & Oriental Medicine  (LAc)

Licensed Acupuncturist & Herbalist (LAc)                                                     April 2016- Present
NCCAOM in Oriental Medicine (DOM)                                                           May 2016- Present
2777 Bristol Street
Suite B
Costa Mesa, California 92626

---