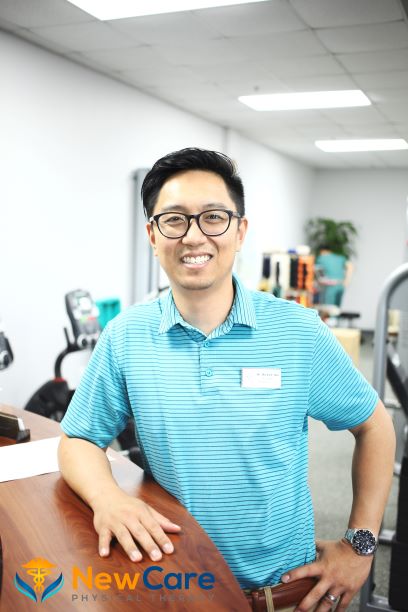 Michael Y. Shin
Credentials: PT, DPT, Cert DN, Cert SFMA, Cert TPIMC3, Cert BFR,
2005- University of Georgia, B.S. biology
2010 - Medical College of Georgia, D.P.T. (Doctor of Physical Therapy)
2011- Certified in Dry Needling
2018- Certified in Titliest Performance Institute Medical Level 3
2018- Certified in Blood Flood Restriction training
2019- Certified in bodytrak Golf ground mechanic
2018- Certified in Selective Functional Movement Assessment
4790 Peachtree Ind blvd, ste106
Norcross, Georgia 30071

Dr. Michael Shin is one of the few Certified Titleist Performance Institute Medical Clinician level 3 which is the highest certification that you can obtain from TPI. Highlight of his career is Dr. Shin has been performing Integrative Dry Needling since 2011 trained by Dr.Ma, worked with chronic pain and sports medicine/trauma cases since 2011. Dr.Shin is Co-founder of Newcare Physical Therapy LLC located in Peachtree Corners, GA since 2015. Currently overseeing some golf pros and former professional athletes, seeing patients with orthopedic, musculoskeletal dysfunctions in the area. He enjoys playing golf and spending time with his two kids.
---