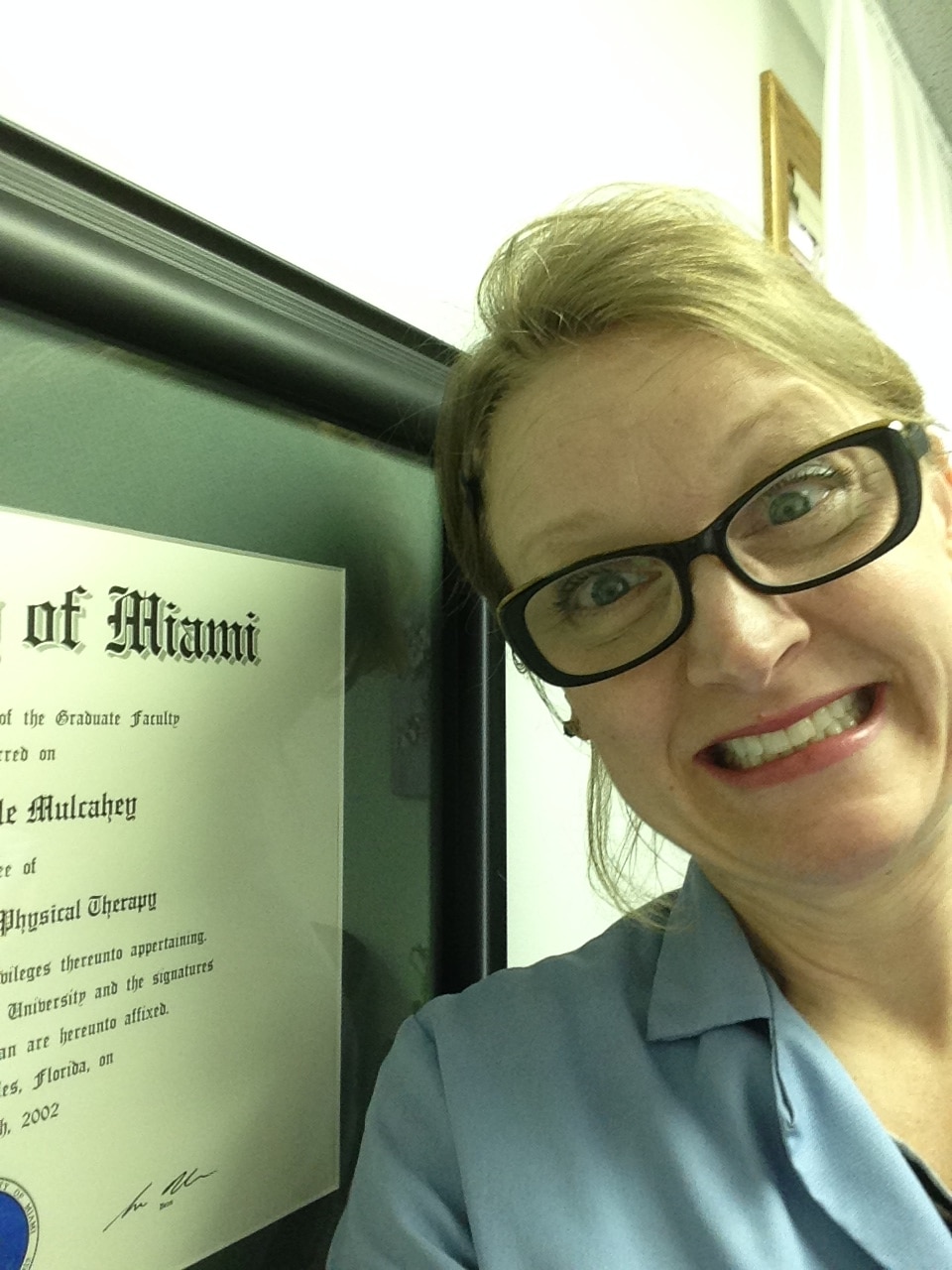 Leann M. Croft
Mrs. Croft is a native of Bloomington, Illinois. Leann is a graduate of Normal Community High School, Heartland Community College, and Illinois State University.  In 2002 Leann received her Master of Science in Physical Therapy Degree from the University of Miami, Coral Gables, Florida. 
Leann completed many continuing education courses sponsored by the International Pelvic Pain Society, Women's Health Section of the APTA, and other pelvic floor courses prior to completing her PT degree. Mrs. Croft was also fortunate enough to receive one-on-one training with pioneers in this field,  Rhonda Kotarinos and Bernadette Kamin, both ladies are physical therapists who specialize in pelvic floor rehabilitation.
With her MSPT degree complete, Leann went to work in Chicago where she did pelvic floor rehabilitation full-time. After practicing in Chicago for a year, Leann decided to move home to Central Illinois and open her own PT clinic, Croft Physical Therapy.
Loyola University Medical Center, University of Iowa, and Mayo Clinic have all referred patient's to Mrs. Croft for physical therapy treatment of pelvic related dysfunction. Leann is happy to work with local and long-distant medical professionals to ensure success throughout the rehab process.
Mrs. Croft specializes in pelvic pain, however, due to the high demand for hands-on PT for pain symptoms, Leann is now accepting all patient's who want to be treated for any type of pain.
In 2014 Mrs. Croft received her certification in dry-needling. Dry needling is a technique utilized to decrease soft tissue restrictions and promote healing. 
As a patient of Croft Physical Therapy you will receive hands-on treatment by a licensed professional. Home exercise will be a part of the treatment plan; however, during your treatment session you will receive hands-on therapy.  If utilized, biofeedback and  electrical stimulation would only be given as part of a Home Exercise Program. While you are in the office, the time will be utilized for valuable hands-on therapy.
Credentials: MSPT
Illinois State University, 1999, Bachelor of Science in Exercise Physiology
University of Miami, 2002, Master of Science in Physical Therapy
211 Landmark Drive
Suite D1
Normal, Illinois 617

---