Kevin Hennenhoefer
Credentials: D.O.
Certification: IDN Foundation Training
Dr. Hennenhoefer Osteopathic Musculoskeletal Medicine, PLLC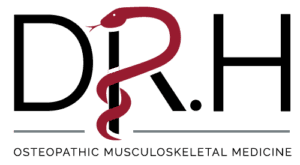 Location
Location & Map
150 Providence Road Ste 102 Chapel Hill, North Carolina 27514
Biography
Summary Bio
I'm a physician who specializes in musculoskeletal medicine. I utilize dry needling as one of my many modalities when treating all variety of joint and muscle conditions. I did my medical school training at PCOM andmy residency at Greenbrier Valley Medical Center in Lewisburg, WV. I currently have a practice in Chapel Hill, NC, where I treat a wide variety of musculoskeletal complaints. While my primary treatment is osteopathic manipulative treatment, I also utilize dry needling, prolotherapy, and other treatment techniques.
Education
Education
2016, Philadelphia College of Osteopathic Medicine, Doctor of Osteopathy

2019, Greenbrier Valley Medical Center, Osteopathic Neuromusculoskeletal Medicine Residency
Specialties
Certifications & Specialties
Specialty- Osteopathic Neuromusculoskeletal Medicine