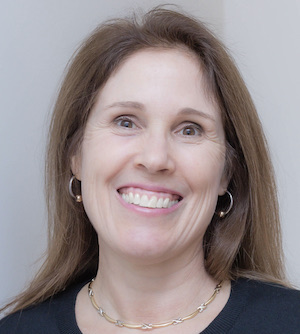 Kathleen AB. Pratt
Level 1 Rigo Schroth-Based Method for treatment of scoliosis in 2021
American College of Lifestyle Medicine Member
Dry Needling 2017 Integrative Dry Needling
SCS 2016 Sports Certified Specialist
OCS 2011 Orthopedic Certified Specialist
IOMT 2009 Fellowship at the Institute of Orthopedic Manual Therapy
CWCE 1996 Matheson CWCE with Advanced Training 2000
1993 MSPT Simmons College
My goal as a physical therapist is to be a collaborative partner on your journey toward better health.  Our bodies have an amazing capacity to heal; if we treat them well. I am here to help you do just that. I have spent my 27 years of practice challenging myself to learn and master new skills that can assist patients in their healing.  My practice emphasizes using my expertise to analyze the root cause of your problem and empower you with a customized treatment plan involving caring for both your body, and your mind. My most rewarding moments are when patients realize they can positively impact their symptoms and health with a learned postural change, breathing pattern, muscle activation or stretch.
I would love the opportunity to  help you reach your health goals and continue  with the activities you love.   With quality physical therapy including targeted dry needling,  joint mobilization/manipulation,  and movement training you can  reach your health goals  with fewer costly invasive procedures and pharmaceuticals. I have not only successfully treated many patients this way, but also myself after a diagnosis of Ulcerative Colitis.
When not working I enjoy daily yoga practice, hiking in the white mountains, and staying active. I am an empty nester in Exeter with my husband Richard. Our three 20 somethings, who were back home due to the pandemic, are again out on their own.
Kathleen designed PT Onsite to provide care focused on addressing the root cause of a patient's symptoms. Using her 28 years of experience in Orthopedic, Sports and Neurological medicine combined with a thorough history taking, comprehensive observation of movement patterns and postures, and an in-depth Physical Therapy Evaluation she is able to empower patients with the training to eliminate or manage their symptoms.
During your first appointment at our single patient Exeter office we will begin the collaborative work to help you reach your health goals. This will not be a cook book approach. Together we will come up with a customized treatment plan.
Kathleen's evaluation and treatment focuses on the body, mind, and spirit including manual techniques such as dry needling, joint mobilization/manipulation and movement training in conjunction with breathing, relaxation techniques and exercise. At every visit you will feel heard, understood, respected and empowered with the skills to be active in your health and healing.
Credentials: MSPT, OCS, SCS, CWCE
1993 MSPT Simmons College
IOMT 2009 Fellowship at the Institute of Orthopedic Manual Therapy
CWCE 1996 Matheson CWCE with Advanced Training 2000
SCS 2016 Sports Certified Specialist
OCS 2011 Orthopedic Certified Specialist
Level 1 Rigo Schroth-Based Method for treatment of scoliosis in 2021
American College of Lifestyle Medicine Member
10 Locust Ave
Exeter, New Hampshire 03833

---