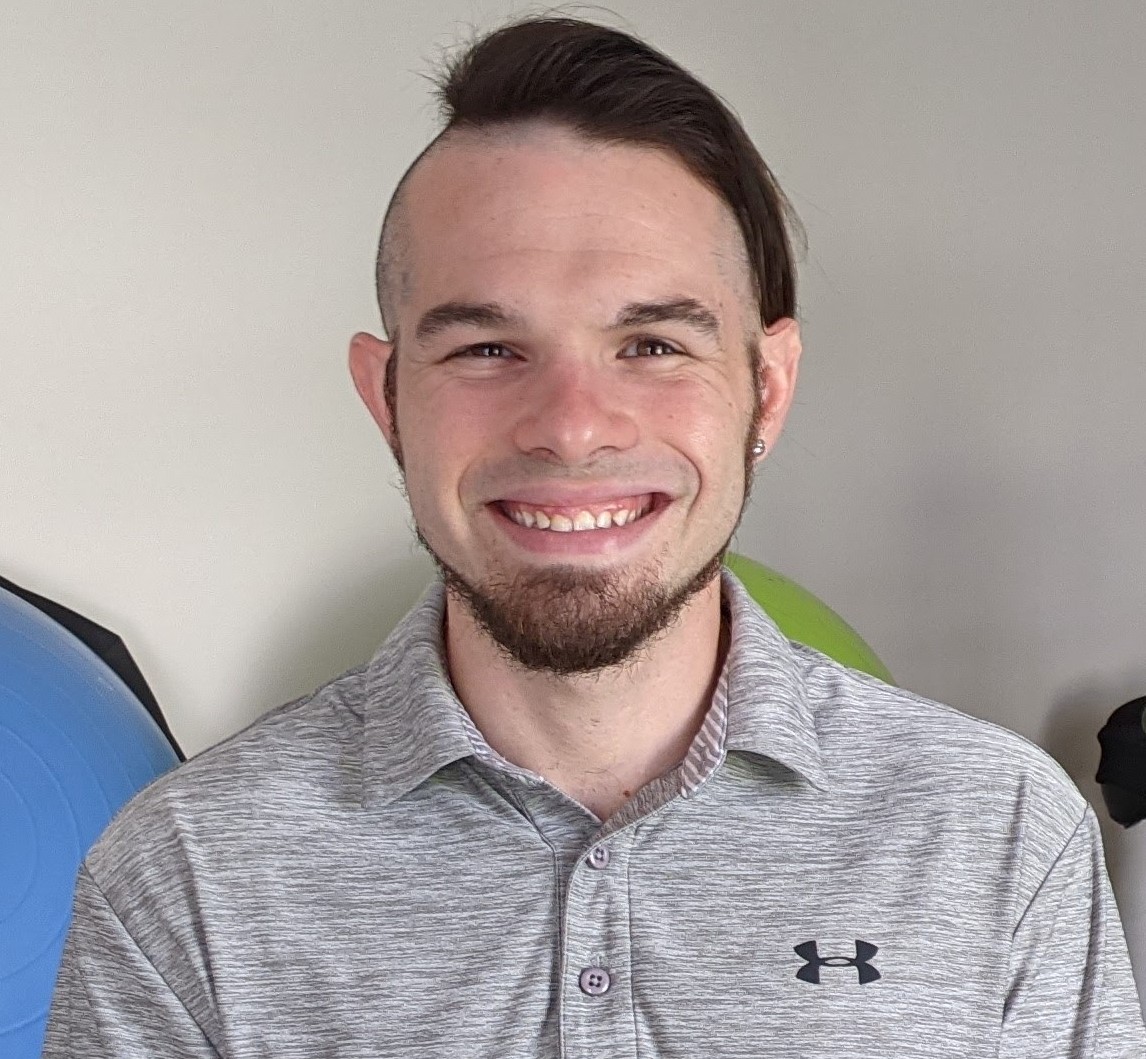 Joseph Muglia
Dr. Joe comes to Art of Movement Physical Therapy and Person Memorial Hospital, having obtained his Doctorate in Physical Therapy from Long Island University and, ever since, has dedicated his practice to hands-on and high-level sports and orthopedic rehabilitation.
Joe has spent the last five years working with  surgical and non-surgical orthopedic and neurological conditions. In his time as a physical therapist, he has received multiple specialty certifications including: The Selective Functional Movement Assessment (SFMA), Champion Performance Specialist (C-PS), and the HSS Sports Safety Educator Certification.
Joe is a lifelong athlete and has experienced healthcare as both a patient and a provider. These experiences have led him to understand that there is no such thing as a one size fits all treatment, regardless of what our current healthcare system might try to suggest.  Joe believes that to heal, we must acknowledge both the body and the person. He approaches each new client as a teammate- working together to create the path towards recovery and empowerment.
Joe uses a holistic approach, blending traditional treatments, performance training, and a multitude of hands-on techniques such as cupping , myofascial release and Integrative dry needling, to ensure his patients always reach their highest levels.
Joe always keeps a patient first attitude and strives to make his treatment sessions safe, supportive, and inclusive for anyone who walks through his door. Joe's ultimate goal is to assist his patients in regaining their power in order to lead their most independent and pain free lives.
When not by his treatment table Joe can be found practicing judo/jujitsu, rock climbing, or playing every intramural sport that he can. Joe is a musician and a lover of the outdoors – but most every night he can be found watching a Marvel show with his partner Sara and pup Loki.  Joe gives back to his community by eating his way through as many small businesses as he can. Born and raised in the northeast Joe is excited to plant his roots and find his home here in North Carolina.
"Impossible is not a fact – it's an opinion. Impossible is not a declaration – it's a dare. Impossible is potential. Impossible is temporary. Impossible is nothing." – Mouhammad Ali
Art of Movement PT located in Downtown Cary, NC
Person Memorial Hospital located in Roxboro, NC
Credentials: PT,DPT,SFMA,C-PS
2012-Wagner College, BA in music with Italian minor
2016- Long Island University Brooklyn, Doctorate of Physical Therapy
2016- Selective Functional Movement Assessment
2018- Hospital for Special Surgery Sports Safety Educator
2020- Champion Performance Specialist
3013 Skybrook Ln
Durham, North Carolina 27703

---