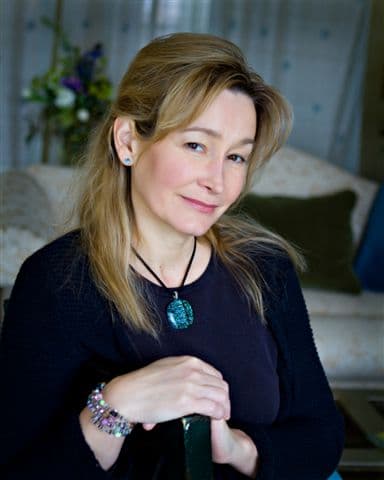 Jann A. Jennelle
Addressing the needs of infants to elders, Jann A. Jennelle, PT, LMT, effectively combines manual therapy, mindbody movement, and the healing arts for gentle, integrative hands-on care. In this client-centered approach, Guided Motion, the inherent wisdom of the body is respected and nurtured in the process of establishing the essential foundations of health and wellness. Services are provided by appointment in a lovely, private & serene environment with a lake view. Jann's full care and attention to your needs is given during your scheduled time without interruption.
Physical Therapy Services  The initial visit includes a detailed evaluation of your presenting condition. Jann asks pertinent questions and listens carefully to your answers to ensure a sensitive understanding of your experience and circumstances is appreciated before hands-on care is initiated. Findings during the evaluation are shared and discussed before establishing an individualized plan of treatment.
Treatment may include advanced manual and energetic modalities, including dry needling, mindbody movement methods, such as mat and equipment Pilates, GYROTONIC/GYROKINESIS, with education in self-care strategies. A home program is established and updated at each session to further enhance the positive effects of treatment and foster personal empowerment.
Wellness Services  Private Sessions - Recommend initial visit is scheduled for at least 90 minutes to allow time to get acquainted and discuss your personal intentions for wellness care.  Group Movement Classes - Preregistration required. Classes currently offered in Pilates Mat Fundamentals & Yoga Basics. Please check website for schedule.
Credentials: PT, LMT
As a 1983 graduate of Medical College of Virginia, School of Physical Therapy, Jann has specialized in the assessment and treatment of individuals with neurological, movement, postural, and myofascial dysfunction. Jann has received training in several advanced therapeutic systems during her 32 years of practice, including CranioSacral Therapy at several institutes, Integrative Dry Needling, Chikly's Brain Curriculum, JFB Myofascial Release Approach, Visceral Manipulation, Rehabilitative Pilates, Yoga, Neurodevelopmental Treatment, various esoteric studies & mindful movement approaches. She attended the Sarasota School of Massage Therapy in 1997.
Jennelle, J.A. 2007, "A Healing Paradigm for Autoimmune Disorders", New Life Journal, 1 August 2007.
Specialty Programs with Comprehensive Services  Women/Men's Health, Physical Rehabilitation, Trauma Recovery, Healthy Living.
Professional Memberships  International Association of Healthcare Providers (IAHP), American Physical Therapy Association (APTA), Physical Therapy Association of Georgia (PTAG), Women's Health Section of APTA, Affiliate Member of American Urogynecological Society (AUGS), Advanced Practice, Physical Therapy and Allied Health (APPTAH) Special Interest Group (SIG).
Certifications  Neurodevelopmental Treatment for Adult Hemiplegia, Bobath School of London, 1987, Dr. Ma's Integrative Dry Needling, 2015.
102 Russell Road
Roswell, Georgia 30075

---