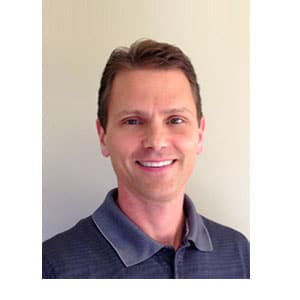 Frank Gargano
Dr. Gargano has 30 years of orthopedic physical therapy experience with the majority of those years as the owner of a successful orthopedic private practice.    In 1999 he became Board Certified in Orthopedics through the American Physical Therapy Association. In 2004, he was the recipient of the Ohio Chapter's award for outstanding clinical excellence in recognition of his contribution to the practice of Physical Therapy.   Dr. Gargano and Dr. Ma have been working and training together since 2009.   Their varied clinical skills and experiences bring a new perspective to the use of a dry needling for musculoskeletal pain and dysfunction. Working side by side in clinical situations they are able to gain new perspectives on combining their treatment philosophies. Together they continue to expand and develop new concepts relating to the Integrative Dry Needling (IDN) Courses.
Since 1996, Dr. Gargano has been instructing advanced educational seminars across the US and internationally. He is an Accredited Mulligan Concept Instructor and an International Executive Board member of the Mulligan Concept Teachers Association (MCTA). He utilizes his vast orthopedic background and experiences to demonstrate how manual therapy and dry needling are integrated into clinical practice.
                    "IDN is such an invaluable clinical tool because of the versatility and ease with which it integrates into manual therapy treatments"
Dr. Gargano also serves as an expert witness for medical-legal case reviews in the area of rehabilitation.  His professional memberships include the American Academy of Orthopedic Manual Therapists and the Orthopedic Section of the American Physical Therapy Association.
Credentials: PT, DPT, CIDN, MCTA, CWE
1990 Ohio University, Summa Cum Laude, Professional degree in Physical Therapy, and B.S. in Biology
2002 Doctorate in Orthopedic Physical Therapy, (DPT)
Recent publications and presentations:
Griswold D, Gargano F, Learman K. A randomized clinical trial comparing non-thrust manipulation with segmental and distal dry needling on pain, disability, and rate of recovery for patients with non-specific low back pain. Jour. of Manual and Manipulative Therapy 2019 doi: https://doi.org/10.1080/10669817.2019.1574389[published Online First: Epub Date].
Krzyzanowicz R, Baker R, Nasypany A, Gargano F, Seegmiller J. Patient Outcomes Utilizing the Selective Functional Movement Assessment and Mulligan Mobilization With Movement on Recreational Dancers With Sacroiliac Joint Pain: A Case Series. International Journal of Athletic Therapy and Training. 2015; 20(3):31-7.
Gargano F. Book Chapter on the Cervical Spine Pain and Cervicogenic Dizziness. The Mulligan Concept of Manual Therapy: Textbook of Techniques. Elsevier; 2014
Gargano F. Book Chapter on the Pain Release Phenomenon (PRP). The Mulligan Concept of Manual Therapy: Textbook of Techniques. Elsevier; 2014
Gargano F, Hing W, Cross C. Vestibular influence on craniocervical pain: a case report. New Zealand Journal of Physiotherapy. 2012; 40(2): 51-58.
Stillman M, Oas J, Cherian N, Gargano F, Whalen V. Poster presentation at the American Academy of Neurology. Cervical Headache: A Possible Manifestation of Peripheral Vestibular Dysfunction. 2009
1996: Credentialed Mulligan Concept Teacher (MCTA) by Brian Mulligan FNZSP, (Hon.) Dip MT.  He instructs the manual therapy concept Mobilization with Movement (MWM) nationally.
1998: Dr. Gargano developed the seminar entitled "The Upper Cervical Spine in Headaches, Dizziness and Pain; A Neuro-Orthopedic Perspective."  This specialty course provides knowledge on the clinical management of cranial, cervicogenic and vestibular conditions. Dr. Gargano is recognized expert in these specialty areas and demonstrates how Integrative Dry Needling (IDN) is utilized in the treatment of head and neck conditions.
1999: Board Certified in Orthopedics (OCS) by the Specialty Board of the APTA.
2003: Certified Workability Examiner (CWE): Advanced training in the performance of functional capacity evaluations, ergonomic assessment, functional job analysis, and work-site rehabilitation.
2007: Certified in Integrative Dry Needling (CIDN) by the American Dry Needling Institute, Dr. Yun-Tao Ma.
7051 Navajo Trail
Solon, Ohio 44139

---