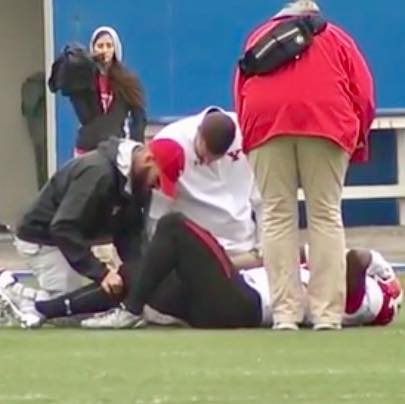 Ethan Solger
Ethan Solger is the Head Athletic Trainer for the Youngstown State Athletic Department working primarily with the football. Solger assumed his duties at YSU in June 2017.
Solger was an assistant athletic trainer at Tulane University where he worked with the football program for three seasons before coming to YSU. His primary responsibilities include year-round preventive care, immediate care for injured athletes at practices and games, and the rehabilitation of injured athletes along with managing the entire sports medicine department YSU.
Prior to Tulane following two seasons at Nebraska as a graduate assistant athletic trainer. During his two seasons with the Huskers, Solger assisted with all aspects of the athletic medicine program with the football team and Head Coach Bo Pelini. Solger also spent the 2011 season as an athletic training student at the University of Florida working with the Gators' football program.
Originally from Chipley, Fla., Solger graduated from Florida with a bachelor of science degree in athletic training in 2012. He also graduated from the Nebraska with a master of education degree in educational administration in 2014.
Solger is certified in Blood Flow Restriction Rehabilitation, IASTM, RockTape Fascial Taping, and is a CPR instructor through the American Heart Association. He is also a certified member of the National Athletic Trainers' Association (NATA).
Solger and his wife, Michelle reside in Austintown.
Credentials: M.Ed.,ATC,LAT
2012, University of Florida, B.S. in Athletic Training
2014, University of Nebraska, M.Ed. in Education Administration
One University Plaza
Youngstown, Ohio 44555

---