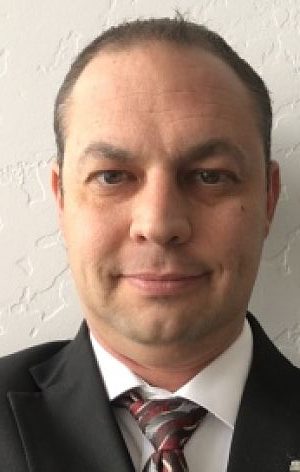 Dr. Jason Nielson
Dr. Nielson, BS, DC, DAASP was born and raised in Tucson, Arizona. Dr. Nielson is an Eagle Scout and graduated from Mt. View High School in 1995 and later attended Central Arizona College and Pima Community College where he received his Associates Degree in Athletic Training & Sports Medicine.
At the age of 20, Dr. Nielson presented and published two articles at the Third Annual Arizona Athletic Trainers' Association (AZATA) on "Spinal Assessment of the Athlete" and "Athletic Spinal Injury working with Emergency Personal".  Dr. Nielson's health care experiences started at Central Arizona College while working as a trainer for Men's and Women's Basketball, Softball and Track and Field. Due to the long distance, Central Arizona College was from the local hospital, Central Arizona College covered his training expenses to become the team's onsite EMT. While waiting to start at Parker College of Chiropractic, Dr. Nielson volunteered with the Southern Arizona Search and Rescue Team (SARA) and with the University of Arizona Sports Medicine Staff for home track and field tournaments.
In September of 2002, Dr. Nielson received his Bachelors of Science in Human Anatomy and his Doctor of Chiropractic degree from Parker College of Chiropractic in Dallas, Texas. While in chiropractic school, Dr. Nielson was President of Parker Colleges Pediatric Club, the Sports Council Club, and Vice President of the Neurology Club. In December of 2002, Dr. Nielson completed and received his Fellowship in Pediatrics from the International Chiropractic Pediatric Association (FICPA).
Dr. Nielson received his chiropractic license in Arizona and began practice in January 2003 in Mesa, Arizona. With a clinical practice in Alternative Medicine. Dr Nielson for 3 years spoke locally on the subject of nutritional neurology, and nationally on Laser Therapeutics in Pain Management, Neurology, and a Wellness Approach to Health.
In September of 2005 Dr. Nielson became certified in Manipulation Under Anesthesia (MUAC). At the age of 28 Dr. Nielson became the youngest physician in Arizona to be appointed to be Chief of Chiropractic Staff at Arizona Surgical Specialists Center in Tempe, AZ. Dr. Nielson is currently waiting to sit to be Board Certified in Pain Management. Dr. Nielson is has Diplomat status from the American Academy of Spine Physicians (DAASP); and he is the first to receive this status in AZ. Dr Nielson has worked with a number of local Police Departments within the valley and completed a Tactical Strength and Conditioning Certification (TSAC). This allows Dr. Nielson to design real life Functional Training scenarios for our officers. Dr. Nielson is also a CPR and first-aid instructor. Dr. Nielson has been performing Dry Needling (DN) since 2014.
As well as being involved in full-time practice, Dr. Nielson has provided sports medicine services to many local and national sports organizations, teams and events. Some of the events include; Arizona Ironman Triathlon and the Suzan G. Koman three-day Breast Cancer Walk, the 2013 CrossFit Regional Games and many local and national Boy Scouts of America events.
In Dr. Nielson's free time he likes to get outdoors, hikes, climbs, canyoneering, cycling, training for adventure races and spends as much time as he can with his family. Dr. Nielson volunteers in the community with his church and is a scoutmaster for a local Boy Scout Troop as well as president of the Boyscouts West Valley Firebird District. Dr. Nielson lives locally with his wife, two sons' and daughter.
In September of 2005, Dr. Nielson partnered with Dr. Hofmeir and founded West Valley Wellness & Rehabilitation PLLC. West Valley Wellness has currently been open for over 10 years. Our Office strives to provide the best Chiropractic, nutrition, exercises and massage therapy services here in the valley.
Credentials: DC, DAASP, CIDN
EDUCATION
Pre-Professional
High School Diploma- Mountain View High School, Tucson, Arizona, High School Diploma, 1992-1995
Associates Degree- Central Arizona College, Coolidge, Arizona, Associate's of Athletic Training and Sports Medicine, 1995-1996, 1997-1998
Professional Education
Baccalaureate Degree- Parker College of Chiropractic, Dallas, Texas, Bachelor of Anatomy, 1999-2002
Advanced Degree
Parker College of Chiropractic, Dallas, Texas, Doctor of Chiropractic, 1999-2002
Residency Internship Parker College of Chiropractic, Dallas, Texas, 2001-2002
Fellowship- International Chiropractic Pediatrics Association, Parker College of Chiropractic, Dallas, Texas 2001-2002
Board Certification/Licensure
Arizona Board of Chiropractic 2002- current
Arizona Board of Physiotherapy 2002- current
Department of Transportation Medical Examiner, 2014 #1522273416
TEACHING/ LECTURING
Proctor MUA protocols and outpatient surgical center protocols – 2008 current
Teaching Assistant/sales, Erchonia Medical- over 500 hours of Lecturing in Laser Therapeutics as an adjunct to healing. 2004- 2008
Teaching Assistant/sales, Erchonia Medical- over 50 hours of Lecturing in Laser Therapeutics as an adjunct in Liposuction. 2005- 2007.
Teaching Assistant, Erchonia Medical- over 350 hours of Lecturing in Laser Therapeutics as an adjunct in Pain Management. 2004- 2007.
Teaching Assistant, Erchonia Medical- over 50 hours of Lecturing in Laser Therapeutics as an adjunct in Physical Therapy. 2006- 2007.
Primary Instructor, Myo-logic diagnostic- Over 3 years of instruction/Sales; taught and instruct doctors of following AMA guidelines and setting impairment ratings for standardized treatment of care. Current
Primary Instructor, Myo-logic diagnostic- Teach and instruct doctors of following Arthur Croft DC "Croft Guidelines" setting impairment ratings for standardized treatment of care. Current
Primary Instructor, In-House Lectures- 200+ lecturers; Teach and instruct public a variety health topics. Current
PUBLICATIONS
Presented and published Third Annual Arizona Athletic Trainers' Association (AZATA) "Spinal Assessment of the Athlete" 1996
Presented and published Third Annual Arizona Athletic Trainers' Association (AZATA) "Athletic Spinal Injury working with Emergency Personal". 1996
Post Graduate
Department of Transportation (DOT) Certified Medical Examiner- May 2014- Current
Rock Tape Level 2 Oct 2012 "Certified Rock-Doc"- Current
Rock Tape Level 1 August 2012
Certification in TACTIX, NESTA- June 2012
Core Condition Specialist (CCS), NESTA- Oct 2011
Heart Rate Performance Specialist (HRP), NESTA- June 2011
Board eligible American Academy Pain Management
Certification in Mixed Martial Arts Conditioning Instructor (CMMACC), NESTA- June 2011
Certification in Clinical Sports Nutrition (CSN) Nov 2010
Board Eligible International Medical Acupuncture (FIAMA)
American Society of Orthopedic Technologists (ROT) May 2010
American Academy of Spine Physicians –Diplomat status (DAASP) May 2010
Level I Spider-tech Certification- June 2009
American Board of Chiropractic Neurology- 170 hours of 300 for Diplomat status
Functional Medicine Research Foundation– over 35 hours in Diagnosis and Treatment of Metabolic Conditions
University of Bridgeport 100 hour, electro-diagnostic course for the family physician EDX- 2005
International Chiropractic Association "Chiropractic Spinal Trauma CAD" Dan Murphy DC– over 150 hours
International Chiropractic Pediatric Association– over 130 hours of training in Pediatric adjusting technique, case management, business management, and chiropractic philosophy. 2001-2002
The Parker Seminars– training in Chiropractic business management, financial management, insurance management, and Chiropractic philosophy. (Continuing)
Extremity Adjusting– over 150 hours of training in extra–spinal adjusting for the pediatric and adult patient, case management, and chiropractic philosophy.
Percussor Seminars - Dr. Jeff Rockwell and Dr.Brett Brimhall.
Carrick Institute – Over 170 hours of training in Chiropractic Functional Neurology. Current
Brimhall Seminars – Instructor, Certified Doctor in the 10 steps to wellness as well as a part-time instructor in laser therapeutics and neurology. 2003-2007
Myo-logic diagnostic- Over 3 years of instruction/sales; taught and instruct doctors of following AMA guidelines and setting impairment ratings for standardized treatment of care. 2003-2007
Nutri-West- over 150 hours of clinical nutrition pertaining to the patient in an acute, chronic and wellness model. 2003-2007
Erchonia Medical- over 750 hours of Lecturing in Laser Therapeutics as an adjunct to healing. 2004- 2008
Erchonia Medical- over 50 hours of Lecturing in Laser Therapeutics as an adjunct in Liposuction. 2005.
New York College of Chiropractic- over 100 hours didactic, 500+ procedures in Manipulation Under Anesthesia. 2005- Current
9150 W Indian School Rd #138
PHOENIX, Arizona 85037

---