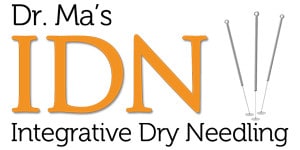 Douglas Johnson
Doug became interested in dry needling several years ago after reading many research articles that showed its positive effect on orthopedic conditions. Doug successfully completed the IDN foundation training in 2017.
Doug has worked in outpatent orthopedic physcial therapy for his entire career. He believes in a comprehensive treatment approach that starts with a thorough patient evaluation the utilizes a combination of manual therapy, theraputic exercises, neuro-muscular re-education and strong patient education.
After graduating physical therapy school Doug underwent adavanced training in orthopedic manual physcial therapy (OMPT) at Oakland University which included residency training. Doug also acts as a clinical instructor for PT programs across the state of Michigan.
Credentials: PT, DPT, OMPT
2004 Master of Physical Therapy, Wayne State University, Detroit, MI
2011 Graduate Certificate Orthopedic Manual Physical Therapy (OMPT), Oakland University, Rochester, MI
2014 Doctor of Physical Therapy, Oakland University, Rochester , MI
2011 Graduate certificate in Orthopedic Manual Physical Therpay (OMPT), Oakland Unviversity, Rochester, MI
2017 IDN  Foundation Course -  Dry Needling
30575 Woodward Ave
Suite 210
Royal Oak, Michigan 48073

---