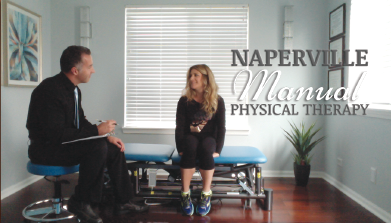 Damon Bescia
Dr. Damon Bescia is a Physical Therapist and Personal Trainer who serves the Naperville community and neighboring areas by way of his Concierge Practice. Before opening up his own practice, Dr. Bescia worked for traditional physical therapy companies in several capacities including Staff Physical Therapist, Clinic Director, and Regional Director - providing oversight as a Regional Director for approximately 100 employees across 10 physical therapy clinics throughout the suburbs of Chicago. It was Dr. Bescia's desire to provide quality and expertise unparalleled by these traditional physical therapy companies that lead him to create this Concierge practice.
Dr. Damon Bescia is a Doctor of Physical Therapy who holds two board certifications awarded by the American Board of Physical Therapy Specialties and recognized by the American Physical Therapy Association. He has been awarded board certification in Orthopedic Physical Therapy as an Orthopedic Clinical Specialist (OCS) and board certification in Sports Physical Therapy as a Sports Clinical Specialist (SCS). Dr. Damon Bescia serves as a Resident Mentor for an Orthopedic Residency Program and a Sports Residency Program for physical therapists pursuing board certification as specialists, and he teaches advanced manual therapy and spinal manipulation techniques at Weekend Intensives for physical therapists. Additionally, Dr. Damon Bescia contracts as a consultant to educate neuro surgeons and orthopedic surgeons in the best, evidence-based manual examination techniques for patients with back pain.
Dr. Damon Bescia has received training in the highest level of education available to practicing physical therapists - a Fellowship Program in Orthopedic Manual Physical Therapy. Additionally, Dr. Damon Bescia has been certified as a Certified Strength and Conditioning Specialist (CSCS) and a Certified Personal Trainer (CPT) by the National Strength and Conditioning Association.
Dr. Damon Bescia has had the privilege of providing treatment for other physical therapists, chiropractors, medical physicians, surgeons, personal trainers, massage therapists, and other health care and wellness providers. He has also had the honor of treating competitive athletes, including those at the collegiate and professional levels.
Credentials: DPT, OCS, SCS, FAAOMPT
2140 Skylane Drive
Naperville, Illinois 60564

---