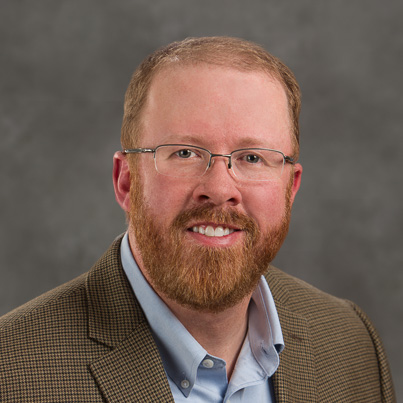 Cole Hosenfeld
Dr. Cole Hosenfeld is a chiropractic physician with a post-doctoral board certification in sports medicine through the American Chiropractic Board of Sports Physicians (ACBSP). He earned his Bachelor of Science degree in human biology from Logan University before receiving his Doctorate of Chiropractic from Logan College of Chiropractic in St. Louis, Mo. The Tennessee Chiropractic Association named Dr. Cole "Chiropractor of the Year" in 2012 and "Young Chiropractor of the Year" in 2003. Currently, he serves as a member of the Tennessee Board of Chiropractic Examiners by appointment from Governor Bill Haslam. Dr. Hosenfeld was elected to the Tennessee Chiropractic Association (TCA) board of directors in 2003 and ultimately held the position of President. In addition, he has sat on the national board of directors of the Council on Chiropractic Guidelines and Practice Parameters (CCGPP).
He is a member of the American Chiropractic Association, Tennessee Chiropractic Association, American Chiropractic Board of Sports Physicians, and the Tennessee Valley Chiropractic Association. Dr. Cole is the primary author of Chiropractic Therapy Assistants, A Clinical Resource Guide, which is the recommended textbook, utilized by chiropractic therapy assistants in Tennessee and is expanding nationally. He is also an adjunct staff lecturer to TCA for continuing education programs and is an extension faculty member of Life University. As an avid learner, Dr. Cole consistently seeks to engage and learn cutting-edge concepts and treatments for the benefit of his patients.
In his off time, Dr. Cole, enjoys exercising, woodworking, reading, hiking, and spending time with his wife, Jana, and two daughters, Jane and Clara.
Credentials: DC, DACBSP, CME
1998: Logan University, St. Louis,  Mo. Bachelors of Science in Human Biology (BS)
2001: Logan University: College of Chiropractic, St. Louis, Mo. Doctorate of Chiropractic (DC)
2015: Southern California University through ACBSP: Diplomate of American Board Chiropractic Sports Physicians
2009 Textbook: Chiropractic Therapy Assistants, a clinical resource guide; includes full textbook, workbook and DVD series
2002- Obtained Certified Chiropractic Sports Physician (CCSP) status through the American Chiropractic Board of Sports Physicians
2012- Obtained Certified Medical Examiner status (CME) through the Federal Motor Carrier Safety Administration (FMCSA)
2015- Obtained full board certification status in Sports Medicine. Diplomate American Chiropractic Board of Sports Physicians (DACBSP) through the American Chiropractic Board of Sports Physicians (ACBSP)
4307 Ballcamp Pike
Knoxville, Tennessee 37921

---