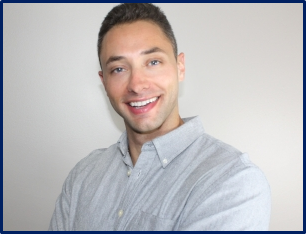 Brandon Whitworth
Brandon received his doctoral degree with valedictorian honors from Touro College in 2011. He completed an advanced orthopedic residency program through Touro College in Manhattan and is board certified in Orthopedics (OCS) and Sports (SCS), with less than one percent of physical therapists in the United States earning this duel certification.
Brandon has pursued further specialization in orthopedic and sports care, obtaining his Certification in Advanced Orthopedic Physical Therapy (CAOPT), Certification in Strength and Conditioning (CSCS), Functional Movement Screen Certification (FMSC) and Mobility/WOD Movement and Mobility Specialization.
With a passion for integrative holistic healing Brandon has been trained in numerous treatment techniques including: Dry Needling, Osteopathic Spinal and Joint Mobilizations, Muscle Energy Techniques, IASTM(Instrument Assisted Soft Tissue Mobilization), Functional Mobilization, Myofascial Release, Neuromuscular Re-education, Nerve Flossing, Kinesiotaping, Adaptive Yoga, and Pilates Exercise.
Credentials: DPT, OCS, SCS, CSCS
2011-Doctor of Physical Therapy, DPT at Touro College
2015- Orthopedic Residency Trained at Touro College
Doctor of Physical Therapy, DPT
Board Certified Orthopedic Physical Therapist (OCS)
Board Certified Sports Physical Therapist (SCS)
Certified Strength and Conditioning Specialist (CSCS)
Orthopedic Residency Trained in Manhattan, NY
Certification in Advanced Orthopedic Physical Therapy (CAOPT)
Functional Movement Screen Certified
MWOD Movement and Mobility Specialist
1440 Adams Street, Suite A
Chattanooga, Tennessee 37408

---