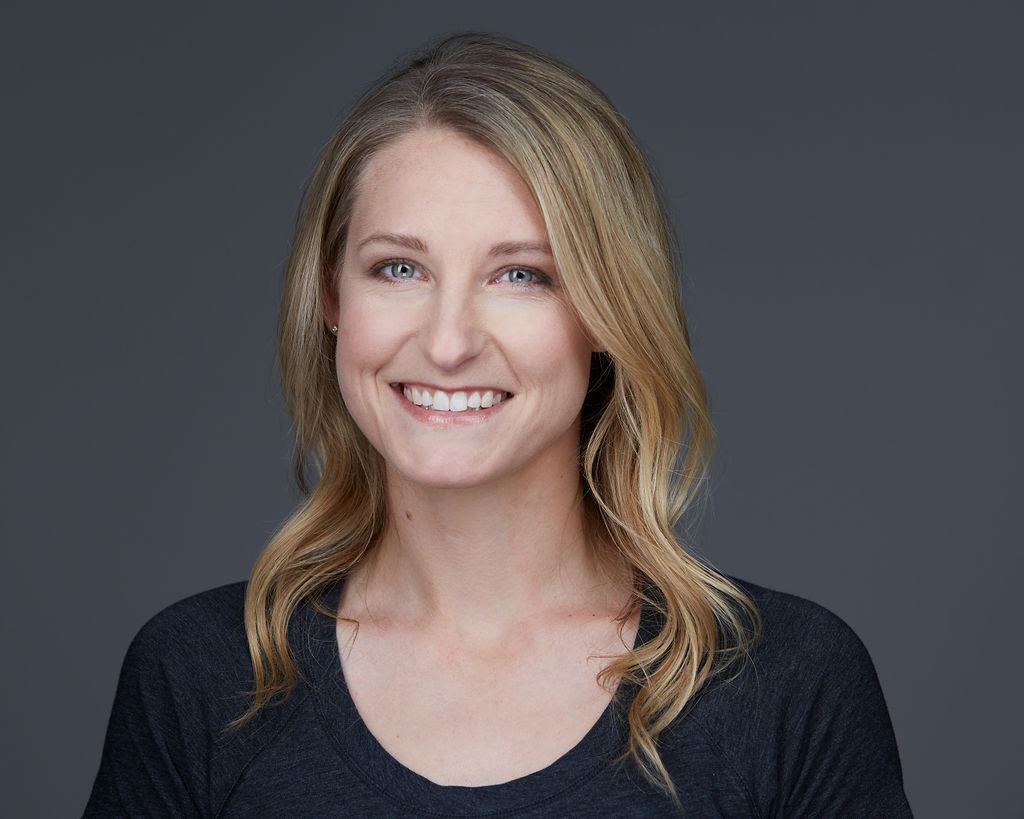 Becky May
During the studies toward her Doctorate of Physical Therapy degree from the University of Utah, Becky pursued the comprehensive training through Polestar Pilates, exploring the concepts behind intelligent movement. She continues to enhance her rehabilitation expertise through NAIOMT, IDN, and analysis of cycling postural alignment/biomechanics. Becky is passionate to empower her clients through functional anatomy education, whole body integration and mindfulness to thrive in dynamic, vibrant lifestyles. 
If you require any further information, feel free to email: [email protected]
Credentials: DPT, PMA®-CPT
The University of Utah ; Salt Lake City, UT Doctorate of Physical Therapy – May 2014 
Boise State University ; Boise, ID Bachelor of Science – Exercise Science, Fitness Evaluation and Programming emphasis – May 2011 
Continuing Education
2019
Integrative Dry Needing: Foundation Dry Needing Course; Madison, WI; Nick Sanders, PT, DPT, CIDN, CSCS
2018
Institute for Brain Potential: Meditation; online seminar Dennis Marikis, PhD
Medbridge: Post Surgical Management Part 1: Basic Principles and Spinal Surgery; Haideh V. Plock, PT, DPT, OCS, ATC, FAAOMPT
Medbridge: Ethics for Rehabilitation Professionals; Ron Scott, PT, EdD, JD, LLM, MA (Spanish), MSBA, MSPT, BS
Institute for Brain Potential: Meditation; Dennis Marikis, Ph.D.
RockTape: FMT Basic and Performance; Park City, UT Shante Cofield, DPT
Functional Range Conditioning: Las Vegas, NV Andreo Spina, B. Kin, DC
2016
NAIOMT: Level I Lumbopelvic Spine, Salt Lake City, UT Steve Allen, PT, OCS, COMT, FAAOMPT
NAIOMT: Level II Lumbopelvic Spine; Salt Lake City, UT Steve Allen, PT, OCS, COMT, FAAOMPT
Polestar® Pilates Education: Oov for Pilates; Alameda, CA Daniel Vladeta; Amy Broekemeier, DPT, CMPT, PMA®-CPT
Balanced Body Education: CoreAlign I; Salt Lake City, UT Tessa Furano Hale, DPT, PMA®-CPT
Balanced Body Education: CoreAlign II; Salt Lake City, UT Tessa Furano Hale, DPT, PMA®-CPT
BikePT: Silver; Kenmore, WA Erik Moen, PT; Kari Studley, PT
Polestar® Pilates Education: Oov 3D Assessment; Salt Lake City, UT Daniel Vladeta NAIOMT: Upper Extremities; Salt Lake City, UT Steve Allen, PT, OCS, COMT, FAAOMPT
2015
Polestar® Pilates Education: Advanced Assessment Skills, Part I; Alameda, CA Amy Broekemeier, DPT, CMPT, PMA®-CPT
BikePT: Bronze Foundational; Kenmore, WA Erik Moen, PT; Kari Studley, PT
NAIOMT: Level I Cervical Spine; Salt Lake City, UT Steve Allen, PT, OCS, COMT, FAAOMPT
Polestar® Pilates Education: Advanced Assessment Skills, Part II; Alameda, CA Amy Broekemeier, DPT, CMPT, PMA®-CPT
2014 
Polestar® Pilates Education: Comprehensive Pilates for Rehabilitation; Salt Lake City, UT Amy Broekemeier, DPT, CMT, PMA®-CPT 
3770 UT-224
Park City, Utah 84060

---