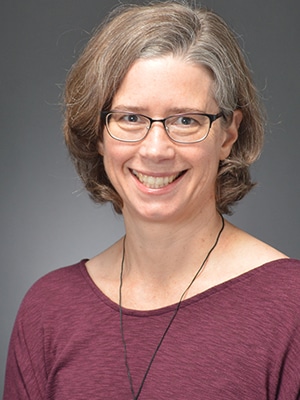 Sonya is a practicing physical therapist, Board Certified as an Orthopedic Clinical Specialist, and a Fellow of the American Academy of Orthopedic Manual Therapists.
As a native New Zealander, Sonya received her Physiotherapy undergraduate training at Otago University, Dunedin, New Zealand, and her advanced training in Manual and Manipulative Physiotherapy from Auckland University of Technology, New Zealand. Sonya also qualified as a Physiotherapy Acupuncturist with the Physiotherapy Acupuncture Association of New Zealand in 1998. She practiced manipulative physiotherapy and physiotherapy acupuncture in a New Zealand musculoskeletal outpatient clinic until relocating to Vermont in 2000.
In January of 2014 Sonya began her Integrative Dry Needling studies with Dr Frank Gargano of Dr Ma's Dry Needling Institute which allowed her to re-introduce dry needling into her clinical practice skill set. Sonya completed her Certification in Integrative Dry Needling in September 2015.
Sonya practices physical therapy in the Outpatient Physical Therapy team at the University of Vermont Medical Center in Burlington, VT. She treats patients with a variety of neuromusculoskeletal dysfunctions with a focus on treatment for patients with spinal, shoulder and hip pain.
In addition, Sonya is a Lab Instructor throughout the musculoskeletal curriculum of the entry-level Doctorate of Physical Therapy program at the University of Vermont, and has been teaching at UVM since 2001. Sonya co-leads PT 352 International Manual Therapy Collaborative. This is a PT Faculty Lead Program Abroad to New Zealand or Australia for final year DPT students and licensed Physical Therapists. This international project is a collaboration with the Physiotherapy schools at Auckland University of Technology New Zealand, Bond University Gold Coast Australia, and UVM.
Credentials
Fellow of American Academy of Orthopedic Manual Physical Therapists 2014
Certified Integrative Dry Needling, 2015
Board Certified Orthopedic Clinical Specialist, 2009
Masters in Health Science (Manipulative Physiotherapy), Auckland University of Technology, Auckland, New Zealand, 2017
Physiotherapy Acupuncturist Physiotherapy Acupuncture Association of New Zealand, 1998 (no longer current).
Bachelor of Physical Therapy, University of Otago, Dunedin, New Zealand, 1993
Bachelor of Physical Education, University of Otago, Dunedin, New Zealand, 1991